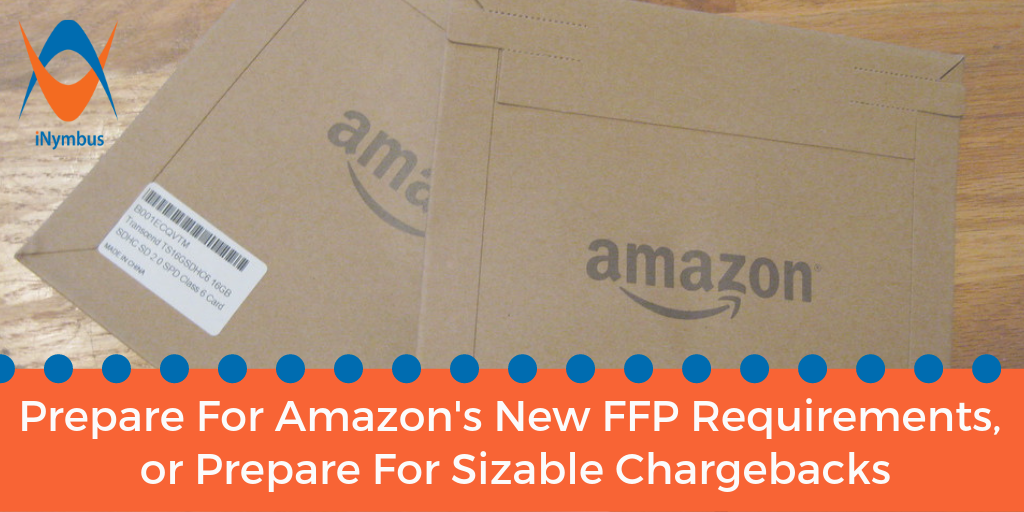 Avoiding Amazon FFP Frustration Free Packaging Non-Compliance Chargebacks
Reducing unwrapping time and waste in regards to packaging has Amazon convinced they'll improve the customer experience and see higher customer satisfaction. And a satisfied customer is a happy customer, and a happy customer will buy again, and a buying customer makes Amazon happy. Now that's a lot of happiness, so what's the problem? The problem is for Amazon vendors, who may feel like the change is a burden or costly. However, it is likely that Amazon is onto something and the eco-friendly improvements will indeed be preferred by customers, which is promising in the long run. If that isn't encouraging, complying to avoid large chargeback fees should be. This is Amazon after all.
Vendors or sellers who fail to adhere to the new Frustration-Free Packaging (FFP) standards by July 31, 2019, can expect to be penalized with hefty chargebacks. Wait for it…
$1.99 per unit. OUCH.
Let's avoid that disaster, shall we? Below are the designations from Amazon that vendors need to know as per the new Packaging Certification Guidelines:
"We are now requiring that by August 1, 2019 all items larger than 18" x 14" x 8" or 20 lbs. or more sold through Amazon be designed and certified as ready-to-ship (Tier 1 – FFP or Tier 2 – SIOC) within our Frustration-Free Packaging programs. That means they'll be right sized, protective against damage, ready-to-ship without the need for additional packaging, and ideally easy to open, and recyclable. This will reduce waste through the entire supply chain and ensure that customers have a great experience every time they receive and open a package."
In addition, Amazon has put together an informative page on the FFP initiative.
To learn more about retailer claims and chargebacks, including how to avoid and use technology to process them automatically, check out our chargeback and deduction resource guide.