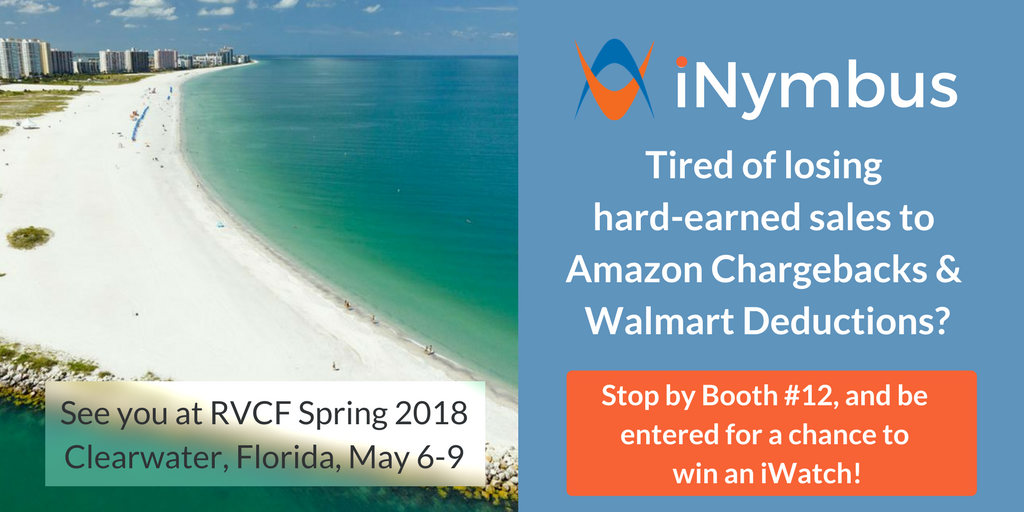 We are looking forward to seeing you at the Exhibitors Sessions at the upcoming RVCF Conference in Clearwater next week.
Come by the iNymbus booth, #12, and let us show you how cloud-enabled robotic automation can help you quickly clear your books and bring your chargebacks and deductions current, with minimal amount of work from you.

And, be entered into a drawing for a chance to win an iWatch too!

Click here to request a meeting and we'll set a time convenient for you. See you in Clearwater!