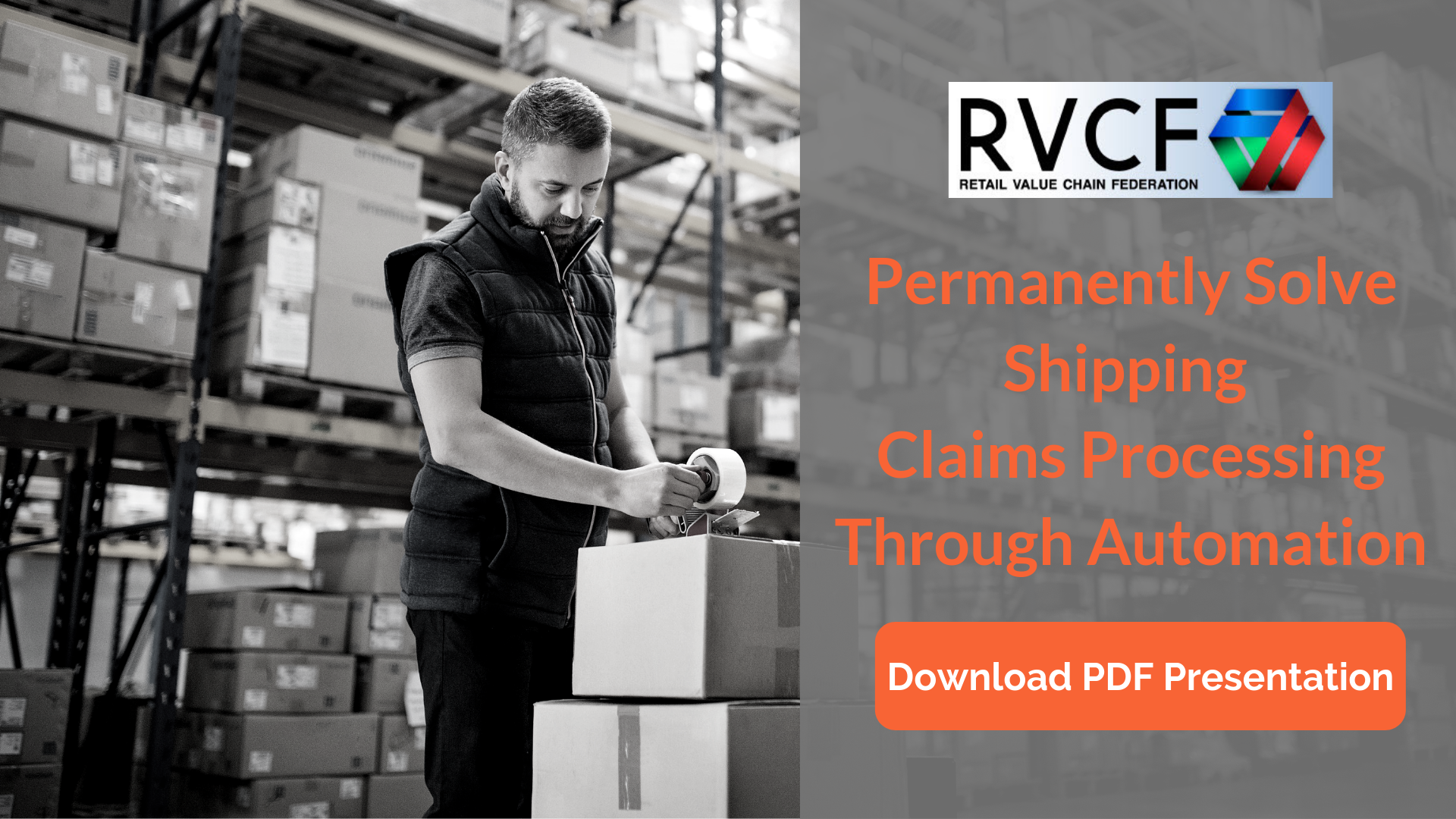 You may be familiar with our automated chargeback and deduction processing solution, but did you know the same robotic technology can be applied to automate processing of shipping carrier freight claims? It's an equally painful problem manufacturers, distributors, and suppliers face every day - but we can help!
Earlier this week, we had the privilege of presenting a webinar with RVCF explaining why traditional solutions such as manpower and systems won't solve the processing problems you have with freight claims. Manually gathering and entering the required information into unreliable carrier portals is time consuming and mundane.
The presentation covered the frustrations manufacturers distributors, and suppliers who ship large quantities feel in dealing with freight claims from UPS, FedEx, and other shipping carriers. In addition, we discuss how automation can be used as an alternative solution to successfully process more than 25,000 shipping claims per day.
If you missed the webinar or just want a copy of our presentation slides, with our compliments please enjoy a PDF download of "Permanently Solve Shipping Claims Processing Through Automation," or watch the recording below!