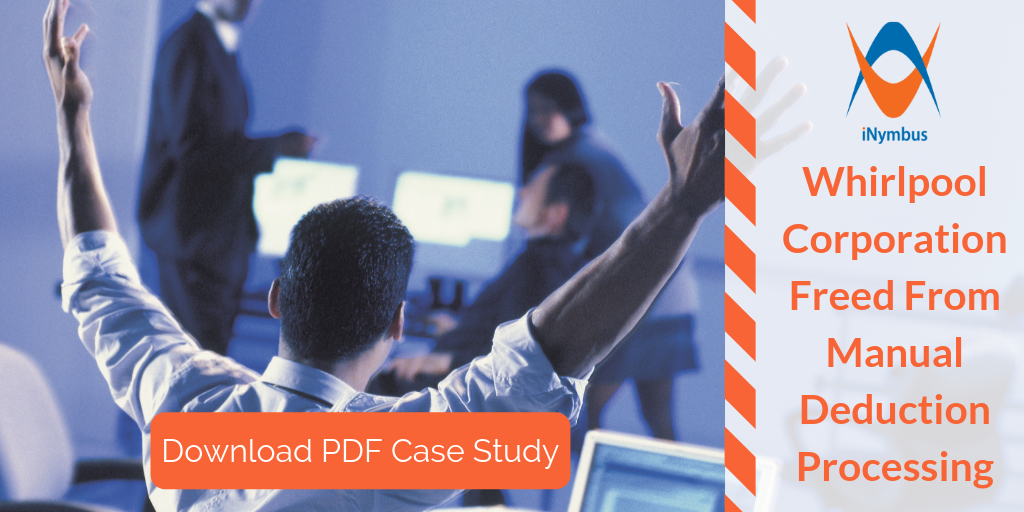 As the world's largest appliance manufacturer with massive retail partners such as Amazon, Home Depot, Lowes, Best Buy, and Bed, Bath, and Beyond, the Whirlpool Corporation knows a thing or two about deductions.
In fact, prior to finding the iNymbus solution, Whirlpool's Credit Department was spending up to 240 manpower hours a week manually processing and resolving shortage deductions. Things are much different now since the iNymbus service has set up an automated solution, capable of identifying shortage deductions, collecting the backup documentation from the carriers required to dispute the deductions, and processing each one quickly in the retailers' portals.
The impact has been significant for Whirlpool, who has been able to recover hundreds of manpower hours and reallocate their resources in other directions, such as working to identify the root-cause of deductions to help minimize future volume. Disputing every deduction also means more dollars are being recovered then ever before.
Download our latest case study to learn more about how iNymbus is automatically resolving shortage deductions for several of Whirlpool's largest retail partners, including Amazon, Lowes, and Home Depot.