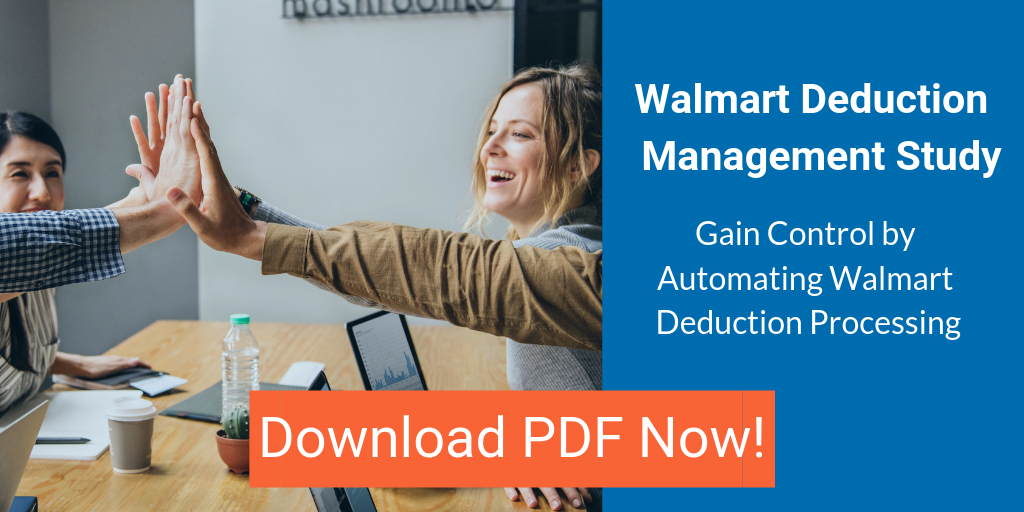 Many big-box store suppliers and distributors can relate to the overwhelming issue of Walmart deductions. From the resources it takes to handle the sheer volume, to the profits lost in unrecovered claims, Walmart deductions pose a major problem.
It doesn't have to be this way! Walmart and other big-box store suppliers and distributors will be interested in a case study we just completed on two distributors struggling with managing Walmart deductions. Using iNymbus cloud robotic automation, both were able to gain control of mountains of deduction backlog -- all while saving time, money, resources, and frustration.
A video game distributor went from running a full two years behind on deductions, to completely catching up in a matter of weeks. An apparel distributor saves 400+ manpower hours quarterly since automating deduction claim processing. Both distributors continue to process 1,500 deductions per month automatically and are no longer burdened by the pain of Walmart deductions.
3 Reasons Why You Should Incorporate Automation for Deduction Management
Efficiency and Time Savings:




Automation streamlines deduction processing, saving time and reducing manual effort. It allows for quick identification and resolution of deductions, enabling your team to focus on more strategic tasks and maintain better customer relationships.





Cost Reduction:




Automated deduction management reduces labor costs and minimizes errors. It can pinpoint trends and root causes, helping to address issues efficiently. By enforcing policies and approval processes, it also decreases the occurrence of invalid deductions, contributing to cost savings.





Better Preventive Measures:




Automation helps you proactively address deduction issues by identifying patterns and anomalies. It enables you to take corrective actions before deductions happen, reducing their frequency and value. Additionally, it provides insights into customer behavior, aiding in tailored processes to prevent future deductions.
How Can iNymbus Help You In Automating?
iNymbus can help you automate by offering a solution to a common retail challenge, Walmart Deduction Management. iNymbus provides an automated Deduction Management Software that significantly improves the process. It can expedite this process by up to 30 times compared to manual methods.
Here's how iNymbus enhances your Deduction Management process:
Automated Deduction Processing: iNymbus automates deduction management, enhancing efficiency and precision for suppliers.
30x Efficiency Boost: iNymbus greatly accelerates the process, making it 30 times faster than manual methods.
Reduces Claim Costs: iNymbus can lower claim costs by 80-90%.
Seamless Integration: iNymbus seamlessly integrates with your existing system.
If this interests you, there's more! iNymbus offers many additional benefits to suppliers.