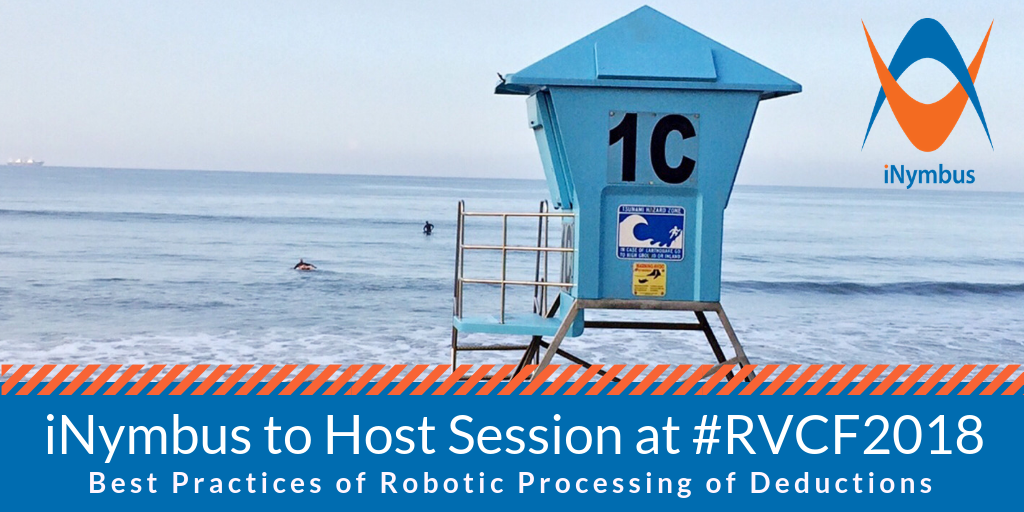 iNymbus is excited to be hosting a session next week at the 2018 RVCF Annual Fall Conference in San Diego, CA, entitled "Best Practices of Robotic Processing of Deductions."
Editor's Note: This blog post was orignally posted in 2018 and the frustration with chargebacks and deductions is more relevant as ever. Click here to learn more.
The iNymbus session will address how many businesses have implemented cloud robotic automation to their benefit and with great success. Attendees will learn the best practices refined by iNymbus in the last four years of using robotics to dispute and resolve deductions and chargebacks, and how the technology can be used to process up to 500 deductions or freight claims a day.
The panel session will answer questions such as:
"What is Cloud robotic technology?"
"How can my company utilize the Cloud to resolve and dispute chargebacks and deductions quickly and automatically?"
"How involved will my company's Finance or IT teams need to be in order to automate these processes?"
"What are the financial and staff implications of speeding up and automating resolution of deduction based claims?"
For more about the session, read more...