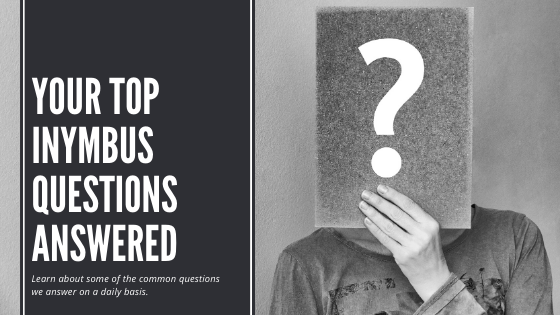 No matter which of the nation's largest retailers you sell to, it is a great accomplishment to find your products in their stores.
Whether it's Walmart, Amazon, Target, Home Depot, or even Best Buy, the cost of disputing deductions is a headache we all wish we could avoid.
How your company manages and disputes deductions can impact your competitive edge in the market.
Since we speak with credit and collections professionals on a daily basis about automating their deductions processes, we wanted to share the top 5 questions that are commonly asked.
Does iNymbus work with my ERP system?
Yes! By using data exchange, iNymbus will work with any ERP unlike traditional software or ERP bolt-on modules. iNymbus uses RPA technology to gather and organize data from portals, EDI feed, ERP, and even emails.
How does iNymbus help with validating claims?
iNymbus uses proprietary artificial intelligence and machine learning specifically built for deductions and chargebacks to determine the validity of claims. Our bots are custom built to handle claims from all retailers and their unique processes.
What is considered a transaction?
Transactions are defined as a deduction document that is processed through our validity engine. This includes all of the supporting documentation that is needed to dispute the deduction.
What makes iNymbus different from other RPA solutions?
A process that normally takes hours of repetitive work for credit analysts is reduced down to seconds through the use of our technology platform. The entire process is automated, including the dispute process, saving your team time that can be used in more impactful ways.
What is the process for getting started with iNymbus?
Once you have decided to try iNymbus, the first step is to contact us and request a demo. We will discuss your unique requirements and develop a solution that fits your specific needs.
Zero-Touch Claims Processing
30x faster and 1/8th the cost of manual processing
Scalability that adjusts to the size or seasonality of your business
Automated, no-paper solution, ideal for working in any environment (from home included)
Improve payment by disputing claims BEFORE they are deducted
Easy setup with minimal IT involvement required
And more!
To help get started with the benefits of automating your retailer deduction and carrier freight claims process process, below are some additional resources.