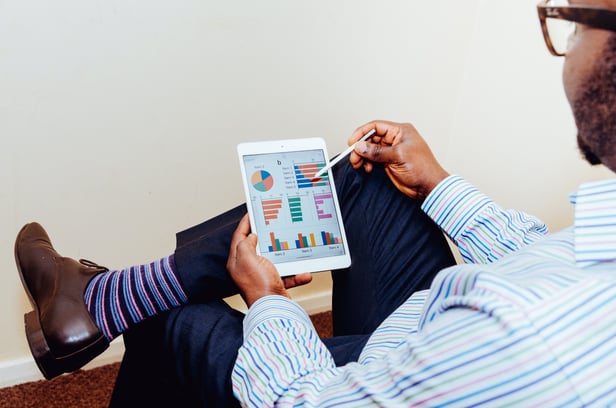 Disputes and deductions in accounts receivable can become a major headache for businesses of all sizes and industries, with the potential to significantly impact a company's cash flow and operational efficiency.
Insufficient or inefficient deductions management in accounts receivable can quickly lower your company's bottom lines, leaving you to foot the bill for dealing with deductions and the tedious manual to recover on outstanding claims.
An efficient deduction automation software-as-a-service like iNymbus can help. Our solution uses robotic process automation (RPA) to automatically handle the dispute resolution process while streamlining data into a single dashboard. Our powerful software ensures that you can successfully dispute every single deduction and preserve your company's customer payments without compromising on the level of service your partners have come to expect from your brand.
What is Dispute Resolution?
Dispute resolution is the process where a retail supplier, manufacturer, or distributor resolves disputes and deductions issued by its retailers. These deductions can be issued for a wide variety of reasons, from shortages, ASN Compliance, PO on time to more specific fees like prep bag.
Retailers will short payments for a number of these compliance and logistics-related chargebacks. If these disputes aren't resolved quickly, the unpaid portions of your invoices will be left on the table indefinitely, putting a dent in your revenue.
A good dispute management strategy will consistently and rapidly resolve claims between your business and your retailers, ensuring that you receive your payments in full and can continue to expand your operations.
A Closer Look at deductions
Deductions are amounts of a total invoice that a retailer withholds. These chargebacks can be issued due to shipment delays, damaged or lost goods, billing errors, and a number of other reasons.
Most companies handle the dispute management and resolution process manually. Unfortunately, manual approaches are prone to error and demand hours of manpower to complete. These redundant and repetitive tasks can waste your company's resources and often don't meet the volume of claims received.
The manual deduction process is completed as follows:
An accounts receivable analysis team receives disputes from retailers' vendor portals or after cash application.
Analysts log each dispute into a tracking system and list cases according to their priority based on retailers' dispute reason codes. Larger manufacturers, suppliers, and distributors can receive hundreds or even thousands of chargebacks a week, each of which must be disputed individually.
Analysts must then gather all the relevant information across a company's systems in order to analyze each dispute. Supporting documentation often includes proof of delivery, bills of lading, order invoices, and any other documents that relate to an order.
In some cases, analysis teams will also need to contact clients and retailers to request additional or missing information required for the dispute resolution process. This can take weeks or even months, depending on retailers' individual response times.
Once all the necessary documents have been gathered, AR analysts will research the validity of the dispute and decide whether to collect, refund, or write off each chargeback.
Depending on a dispute's status, the AR team must inform their accounts department of the result and request that its status is updated on ERP and TRM systems. Once updated, the account status will finally be closed.
Lastly, AR teams must generate manual reports to assist managers and executives in measuring deduction functions in the future. The lack of availability of real-time, centralized data makes this process prone to error and exceptionally time-consuming.

How iNymbus Streamlines Dispute Management
The traditional dispute resolution process is fraught with challenges, delays, and the potential for errors to be made. It is highly cost-intensive and time-consuming and wastes valuable human capital on tasks that could easily be automated.
iNymbus's redispute automation software application provides a fully automated solution to your business's dispute management woes. Our solution is designed for suppliers, manufacturers, and distributors who sell and ship products to a variety of retailers and regularly deal with deductions as a result.
DeductionsXchange can save your business hundreds of manpower hours and reduce the costs associated with resolving deductions in accounts receivable by 80% or more. Automation ensures that 100% of deductions are reviewed and disputed based on your business rules.
iNymbus DeductionsXchange handles dispute management with minimal human intervention or IT team assistance. Our custom-built algorithms approve or deny all incoming retailer and shipper claims, creating accurate claim packages automatically if necessary.
Our robots then dispute claims directly through the correct vendor and shipper portals. iNymbus' system even supplies real-time data and return variance analysis reports which can be used to effectively manage your accounts receivable and further streamline cost recovery processes.
Free Deductions and Chargeback Audits
Are you eager to learn more about how iNymbus uses RPA technology to dispute and resolve retailer and shipper claims with ease? We offer free Deductions and Chargeback Audits, which include overall ROIs for the implementation of DeductionsXchange.
Our audits are risk- and obligation-free to kick-start your dispute management revolution. Contact us today to book your complimentary audit.