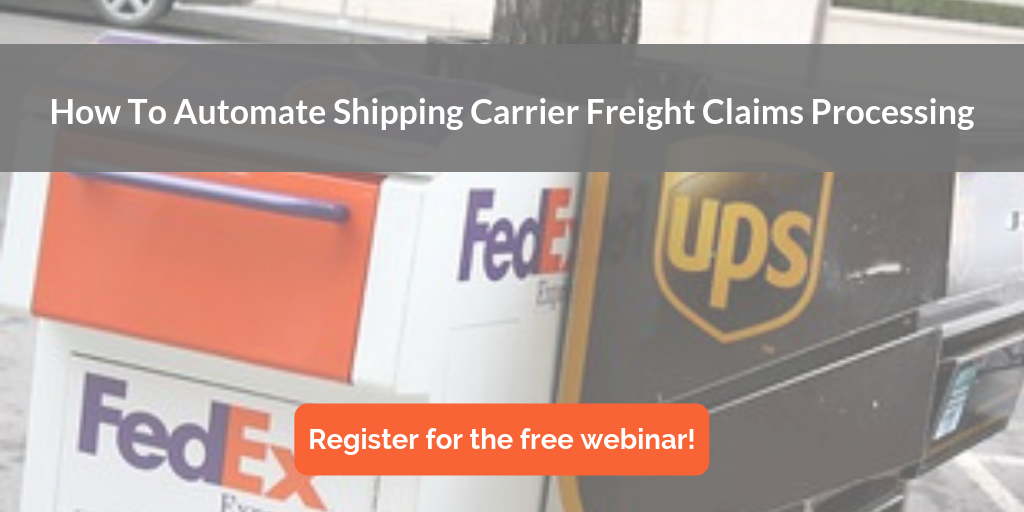 Next Wednesday, 8/28, iNymbus CEO and Founder, Sreedhar Narahari will present a free webinar entitled "How to Automate Shipping Carrier Freight Claims Processing," hosted by Supplier Community, a resource center for suppliers.
The iNymbus session will address the problems suppliers, manufacturers, and distributors face who ship large amounts of good to via UPS, FedEx, or other shipping carriers, that result in frustrating and time consuming freight claims. Manually gathering and entering the required information into unreliable carrier portals can take up to 15 minutes per claim. On the contrary, utilizing robotic process automation technology to dispute these claims is an outside the box solution and can be used to process more than 25,000 shipping claims per day.
Anyone can join this free webinar session on Wednesday, August 28, 2019 at 9:00AM PST to learn how to permanently solve your freight claim struggles for good through automation. Registration is now open. Enjoy a sneak peek of the session here:
To learn more about the capabilities of iNymbus, check out our Chargeback & Deductions Resource Guide.