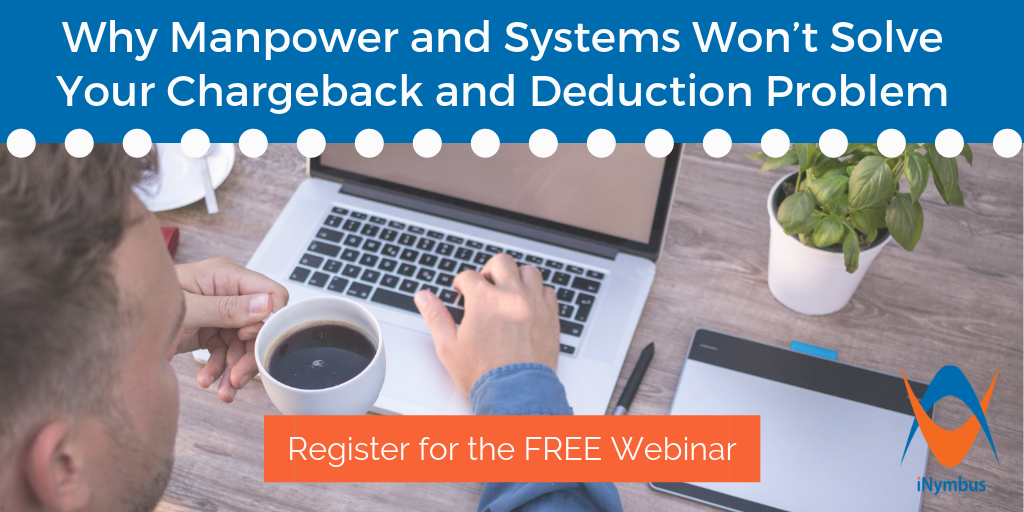 On Thursday, 5/23 we will be presenting a free webinar entitled "Why Manpower and Systems Won't Solve Your Chargeback and Deductions Problem," hosted by Supplier Community, a resource center for suppliers.
The iNymbus session will address the problems suppliers, manufacturers, and distributors face with chargebacks and deductions, and why traditional solutions such as temporary workers, staff augmentation, outsourcing, and software packages won't get you ahead of your deduction problem. On the contrary, utilizing cloud robotic technology to automatically dispute deductions is an outside the box solution to resolving deductions from large retailers like Amazon, Costco, Home Depot, Walmart, Target, Lowes, Bed, Bath, & Beyond, and other large retailers.
Anyone can join this free webinar session on Thursday, May 23, 2019 at 9:00AM PST. Registration is now open. Enjoy a sneak peek here:
To learn more about the capabilities of iNymbus, check out our Chargeback & Deductions Resource Guide.