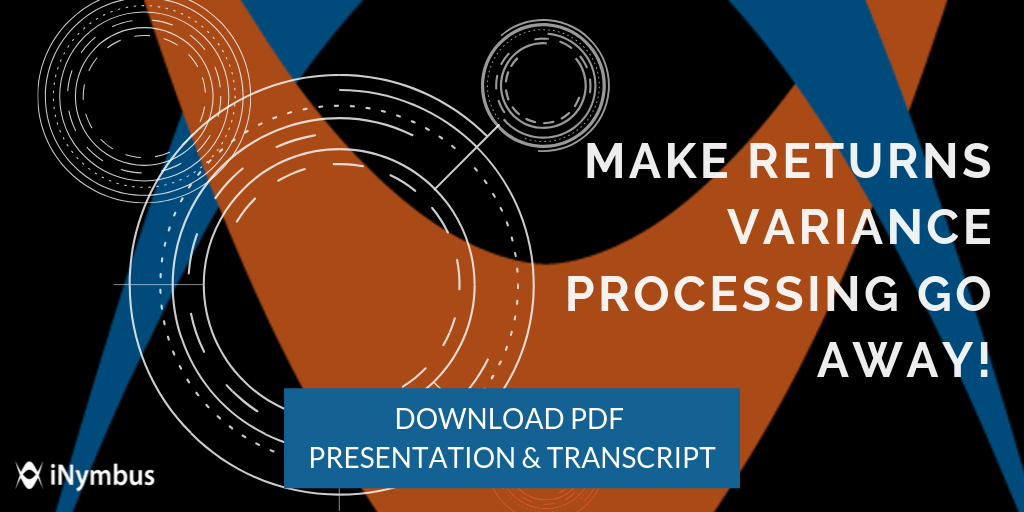 Welcome to Q4 2019! Quarter four might be thought of by supplier & manufacturer A/R departments as the most difficult time of year. Increased sales on Black Friday and Cyber Monday are great, but come with massive levels of returned goods. What follows is retailers inevitably taking back revenue on returns via their own automated processes.
Meanwhile, the good people of A/R are stuck with mountains of data and trying to determine if the retailers returned items at the right price and quantity. They are forced to utilize the retailers' systems to dispute these returns, often one-by-one.

We recently presented a webinar with RVCF, explaining why traditional solutions such as investing in systems and extra staff won't solve your returns variance processing problems. Calculating returns variances automatically is a unique solution and entirely achievable, around the holidays and all year long. Watch the recording below to learn how!
For a copy of the presentation slides or the written transcript, with our compliments, please enjoy a PDF download of "Make Returns Variance Processing Go Away!"