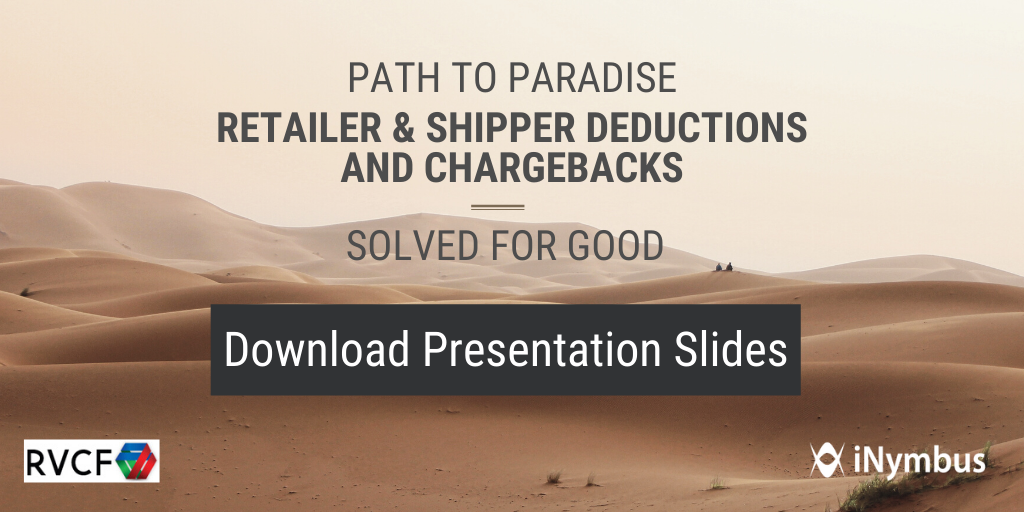 Last week we attended the 2019 RVCF Annual Fall Conference and hosted a breakout session titled "Path to Paradise: Retailer and Shipper Deductions and Chargebacks Problems Solved for Good". The audience included distributor, manufacturer, and supplier A/R, Credit, and Supply Chain employees and Finance Executives.
The presentation, given by Rohit Patel, Credit & Collections Expert and ResMed, and Terry Mullane, Former Director of Global Credit and Collections and Wiley, covered why hiring temporary workers, outsourcing offshore, and internal corporate I.T. robotic process automation (RPA) project are not viable solutions for solving retailer chargeback and deduction and shipping carrier claims problems.
Their expertise and personal experience in the credit and collections space offered understanding of departmental drain by incessant big-box store retailer deductions from stores like Walmart, Target, Costco, and Best Buy, and the like. Similarly, staff resources are depleted by shipping carriers like FedEx and UPS and their various deduction claims.
If you missed the presentation and would like to learn exactly how suppliers and manufacturers are solving these deduction claim processing issues for good, download our presentation slides!