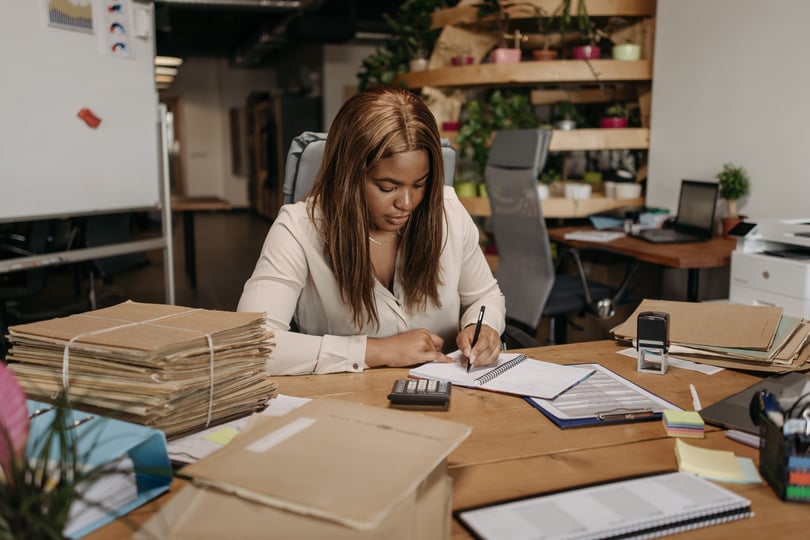 Chargebacks don't have to be a nightmare anymore with Our 100% Automated Chargebacks Software
If you're like many of the retail suppliers we've come to know, you may find yourself drowning in a sea of aging deduction and chargeback claims with no end in sight. And with large companies like Amazon and Walmart utilizing advanced AI powered programs to spot and issue deductions at lightning fast speeds, the sea of claims continues to grow larger and larger.
This is the nightmare-turned-real-life story we hear from AR and finance teams almost daily as they struggle to keep up with the ever increasing demand.
If the picture we just painted feels all too familiar and grim, we've got good news! There is a better way. iNymbus' DeductionsXchange Platform is a chargebacks software that utilizes the best in Robotic Process Automation and AI Technology to create a fully automated program that works to resolve disputes deductions and chargebacks automatically, ultimately increasing your processing speeds by up to 30x while reducing your company's chargeback and deduction costs by over 80%.
And the best part of all? We don't believe in a one size fits all approach. iNymbus' team of specialists are trained to optimize our RPA technology to meet your specific needs. Not only that, but iNymbus' DeductionsXchange platform can fit into your current tech stack with the ability to be implemented in just 4-6 weeks.
Schedule a demo to learn more about how iNymbus can help you say goodbye to that sea of chargeback claims and hello to more time, money, and energy by streamlining your workflow and reducing chargeback processing costs today.