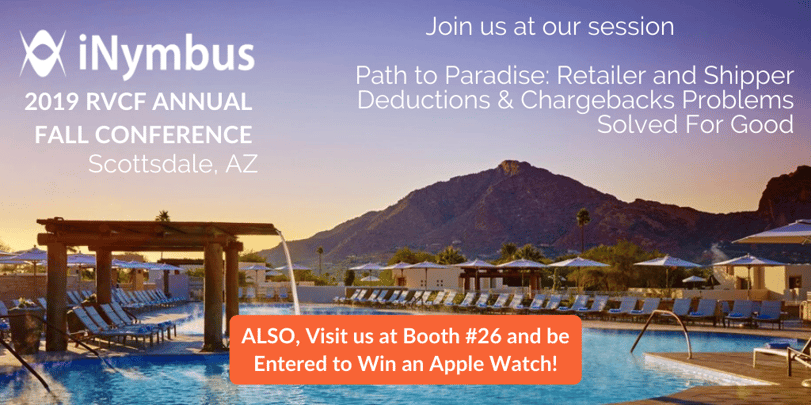 Curious how robotic process automation can be used to your benefit to manage deductions and chargebacks? We are looking forward to attending and presenting at the 2019 RVCF Annual Fall Conference in Scottsdale, AZ.
Join us to learn why hiring temps, offshore outsourcing and your corporation's big RPA (robotic process automation) project won't solve any of your retailer and shipper deductions and chargeback problems. And learn exactly how manufacturers and distributors are solving these problems for good, and relieving the headache and manpower problems associated with retailer and shipper chargebacks and deductions.
Path to Paradise: Retailer and Shipper Deductions and Chargebacks Problems Solved for Good
Tuesday, November 5, 2019 4:30pm - 5:20pm

Presenters: Rohit Patel, Credit & Collections Expert, ResMed & Terry Mullane, Wiley, Former Director of Global Credit and Collections

Session Location: JW Marriott Scottsdale Camelback Inn Resort and Spa, ARIZONA BALLROOM A&B
Who is this for?
Distributor, Manufacturer and Wholesaler A/R, Credit, Supply Chain and Finance Executives whose departments' and staffs resources are:
Being drained by incessant retailer chargebacks and deductions processing from Walmart, Target, Bed Bath and Beyond, Amazon and the like.
Simply overwhelmed by FedEx and UPS returns deductions processing.
We'll see you in Scottsdale!