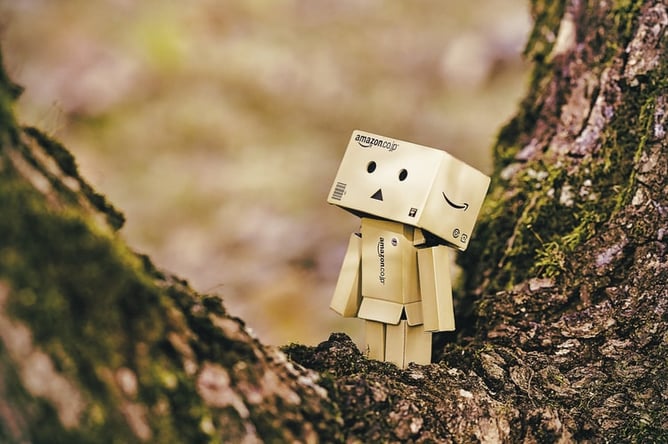 Are customer deductions from retail giants like Amazon eating into your business' bottom lines? Attempting to stay ahead of customer deductions with manual processes can seem daunting and frustrating as sales soar.
You aren't alone.
Manufacturers, suppliers, and distributors across all categories spend significant sums of money and time attempting to manage the thousands of customer deductions they encounter every month. These deductions often stem from shortages, compliance, and pricing issues.
iNymbus was established with the goal of helping suppliers resolve and dispute their retailer deductions. We help credit and operations teams drastically reduce their labor costs while recovering lost revenues due to invalid and undisputed deductions, including compliance claims, shortages, and retailer deductions.
It's a widely known fact that the manual claims management process is a time-consuming and frustrating one. Manually researching and disputing claims and wastes time, money, and manpower as the process requires many repetitive steps to complete.
In 2015, iNymbus designed an intelligent robotic process automation solution (RPA) to specifically automate the workload from pulling back-up documentation and completing the last mile in the process by submitting disputes to over 20 retailer portals.
Why Automate Customer Deductions Processes?
This process may be an arduous one, but it's necessary nonetheless. It's essential to validate and dispute customer deductions efficiently or you will be forced to leave money on the table unnecessarily due to invalid or undisputed chargebacks.
Cloud robotic automation can simplify and streamline this process exponentially. Our services can automatically determine the validity of claims using specially designed algorithms and artificial intelligence.
Our solutions are designed with four primary goals in mind:
The automation of business interactions that are traditionally carried out by human staff. iNymbus' solutions review, validate, and input customer deductions data from major shipping companies like UPS and FedEx without human intervention..
Automatically determine claim validity based on backup documentation that was collected
Go the final mile and submit the dispute automatically.
Provide a centralized dashboard to see all claims and documents in a single system
Our robots are capable of resolving customer deductions and disputes at speeds 30 times faster than human workers. They are capable of disputing, resolving, and submitting thousands of claims a day, ensuring that you can consistently validate and dispute 100% of Amazon claims issued. The ability to address 100% of claims will ensure that you don't lose money due to smaller claims, the value of which can quickly accumulate over time.
How Our Robotic Process Automation Works
DeductionsXchange begins its work by gathering essential data and documents, such as claims, PODs, and BOLs. It then organizes this data automatically to create unique claim packages for each deductions, vendor, and reason code.
Our systems use a proprietary combination of AI and machine learning to validate claims. If a claim is found to be invalid, its data package will be uploaded to the correct vendor or carrier portal (like Amazon Vendor Central) to be disputed. Our system uploads each claim for you based on its vendor and reason codes, or, in the case of their absence, emails them to the correct retailer instead.
We also offer a re-dispute automation service that will automatically re-dispute rejected claim disputes on your behalf. This service will help to maximize your chances of winning lost funds back from retailers like Amazon, without having to handle the associated paperwork manually.
The Benefits of Using iNymbus
There are many operational and financial advantages to using iNymbus' solutions to manage customer deductions and chargebacks.
Our RPA system exponentially increases the speed at which claims are processed, ensuring that you can collect funds as promptly as possible. The cost reductions associated with our solutions are also significant. Many of our clients have been able to reduce costs processing and management costs by 85%.
Our solutions can also scale silently with your business volumes as they fluctuate, which minimizes the need to onboard extra staff or outsource processes. iNymbus stays current with deductions without any human input or guidance from your team.
We also offer a variety of add-on RPA services to further boost your company's productivity, including remittance reconciliation, re-dispute automation, and returns variance analysis and dispute.
Contact Us for a Paid Pilot Today
At iNymbus we regularly schedule demos and implement cloud robotic automation based on individual business's needs. Our architecture is the best in class, and our customers always have a direct line into iNymbus for questions and issues.
We have extensive knowledge in the field of A/R processing, and our RPA solutions have been designed in accordance with this expertise. Our in-house A/R industry experts can create custom-built robots designed specifically to handle your A/R issues, including Amazon retailer and customer deductions.
Furthermore, our systems can be implemented in a matter of weeks with minimal involvement from your own IT department. We start by assessing your current procedures and identifying where critical data can be located. Then, we'll collaborate with your IT team to set up our service robots to interact with carrier portals and obtain more essential data. Our bots will then be able to automatically determine the validity of customer deductions and implement efficient procedures to streamline your processing systems.
Contact us today to learn more about our paid pilot programs and the implementation process of iNymbus RPA.