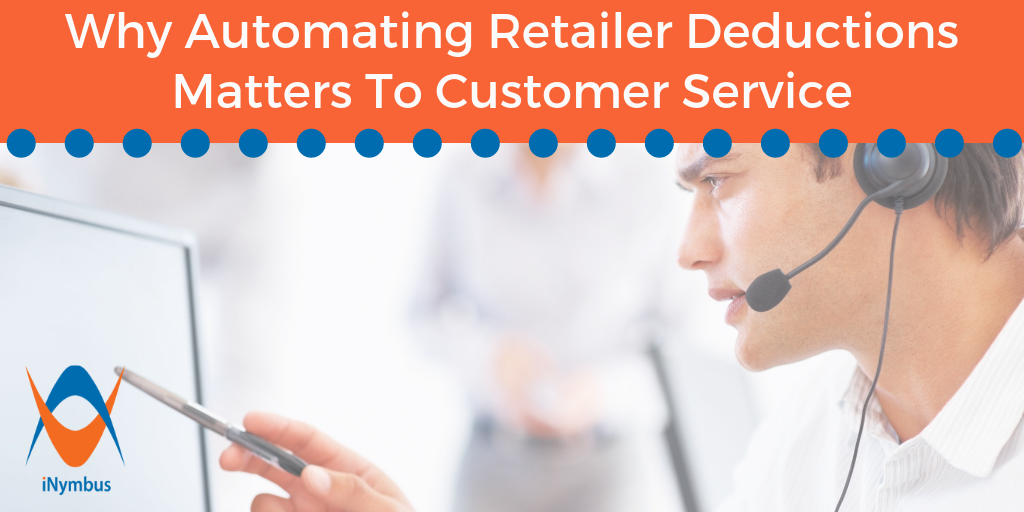 While we know retailer deductions and shipper claims are a burden for manufacturer, distributor, and supplier A/R departments, but what about other areas of the business? This blog series examines why streamlining chargeback and deduction processing with automation matters to other departments as well. In this post: Customer Service.
Why Automating Retailer Deductions Matters to Customer Service
In the supplier-retailer relationship, a lengthy and in-depth distribution agreement that the supplier, distributor, or manufacturer is expected to observe and comply to is common. There is typically little guidance from the retailer, and more likely a book of rules thrown the supplier's way that someone is expected to manage. Often times this falls on a customer service representative or customer account specialist, who becomes responsible for adhering to all of the rules and requirements set by the retailer in order to work with them.
As most suppliers know, it doesn't take long for retailer deductions or shipper claims to start rolling in. There are several types of chargebacks that may require a customer service perspective when deductions are recurring. Being familiar with the rules on how to ship to a particular retailer and performing a root-cause analysis on why deductions are occurring, often falls on the customer service department: What are the guidelines, what mistake (if any) were made to warrant the deductions, and what can be done to prevent future deductions?
Customer service positions have many varying job tasks outside of deduction variance analysis, and probably don't have the time to prioritize a root-cause investigation. The alternative is to process the deductions manually, a traditional solution, however this will not fix the underlying chargeback and deduction problem.
Fortunately, there is another option many large corporations, such as Whirlpool, are opting for. Processing retailer claims and deductions using technology and automation is the only real longterm solution to the endless deduction processing issues suppliers, manufacturers, and distributors face. Deduction automation can help you take back hundreds of manpower hours and recover lost revenue by capturing 100% of retailer deduction claims.
Posts in this Series:
To learn more, please view our most recent case study to learn how iNymbus deduction automation is processing Whirlpool's shortage deductions for Amazon, Home Depot, Lowes, and other retail partners!