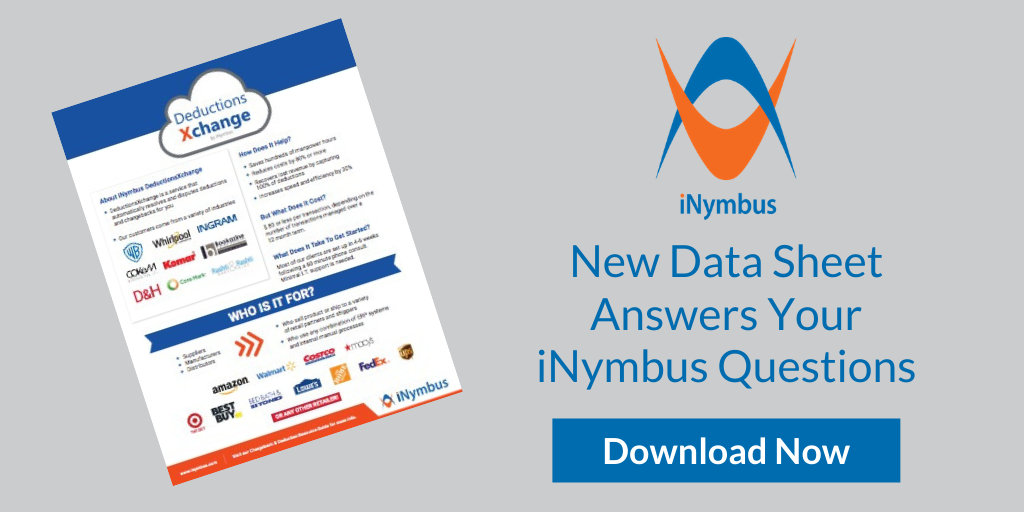 We are excited to be attending the 2019 RVCF Annual Fall Conference this week, and hope to meet you at our booth #26 in the exhibit hall, where we can answer all your burning iNymbus deduction and chargeback processing questions!
And if you aren't able to attend the conference, we created a simple datasheet that summarizes the answers to some frequently asked questions. Perfect for sharing with your boss or team.

The datasheet provides an overview and helps to answer:
What is iNymbus DeductionsXchange?
How does it help?
What does it cost?
What does it take to get started?
Who is it for?
How does it work?
How does it use robotic process automation?
Whether you are at #RVCF2019 or not, the datasheet is always available on our website via the Resources page.
We are looking forward to helping you automate and permanently solve your retailer chargeback and deduction, shipper claims, and returns woes!