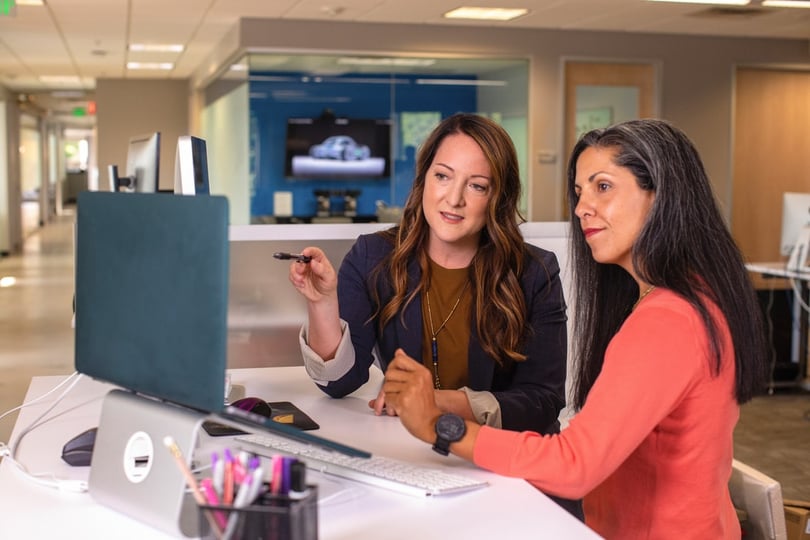 Deduction management has long been a tedious, costly, and lengthy process for suppliers, manufacturers, and distributors across all industries. Many companies have become so overwhelmed by retailer chargeback volumes that they are forced to work overtime, add staff, or outsource their work in order to keep track.
We've found this is particularly true for suppliers that work with large retailers like Amazon and Walmart, who can be issued with as many as thousands of chargebacks each month for a variety of reasons. Organizing invoices, pulling PODs and other back up manually takes time and for companies facing thousands of claims, this can mean hundreds of hours dedicated to manually disputing.
There is a better way to manage deductions and reduce their associated financial costs. iNymbus seamlessly automates deductions and chargebacks by using the power of robotic process automation technology. This process is 30x faster than traditional methods, reducing the need for man-hours, and increasing the success of claims. All of these factors work together to reduce costs and improve your company's profits.
How iNymbus RPA Works to add visibility
iNymbus' intelligent Robotic Process Automation (RPA) software gathers valuable data from various sources including EDI and customer portals. This data is shown on the iNymbus DX dashboard, granting users easy and instant access to vital deductions-related information from a single dashboard.
This data can be exported in CSV or PDF format to be sent to other departments of your business as needed. All data stored in the DX portal can be edited and manually compiled. You have the ability to sort through data and save views in order to prioritize the data that matters most to your enterprise.
The Benefits of On-Demand Data
The ability to see your business's data in real-time allows you to view the status of every one of your deductions across all of your retail partners, all on a single dashboard.
It also gives you the ability to determine the total value of your pending deductions and the reasons for them in a complete picture. Traditionally, many teams have struggled to build this complete picture, as the way data on deductions has been gathered and reported in the past is outdated, slow, and inefficient. With iNymbus, your team will be able to assess the prevailing reasons behind your chargeback issuances and address them proactively.
On-demand data allows you to view the status of all deductions being managed by iNymbus as they happen. This enables you to get an accurate pulse on deductions at a glance, without having to spend hours sifting through data to do so.
Why Visibility Cuts Costs
Visibility is the key to reducing the costs to your business incurred by retailer deductions and chargebacks. iNymbus' automation centralizes data and documents, reducing your team's time spent manually tracing documents like Bill of Lading (BOLs), order information, and deduction data from carrier portals.
Our system collects information from various channels such as portals, EDI, internal systems, and even emails, centralizing it in a single location and vastly improving its visibility.
This visibility allows our bots to proactively address claims, in some cases even before payment is affected. Bots actively process claims as soon as they are located in a portal, ensuring that 100% of claims are located, validated, and disputed if necessary.
Our solution can reduce your chargeback-associated expenses by up to 80% while saving you hundreds of manpower hours at the same time.
Making iNymbus' Reports Work For You
The speed of our DeductionsXchange solution drastically streamlines the automated deduction process, minimizing your need to outsource deduction management processes or hire additional staff to handle them.
iNymbus' RPA bots take immediate action on a claim, determining its validity and automatically disputing invalid claims in more than 25 major retailer portals.
We also provide intuitive remittance reconciliation services, which further improve the reporting abilities of our system. These services show exactly which claims are paid, unpaid, and pending in retailer portals, which centralizes the process of deduction management even further.
iNymbus' reporting tool works behind the scenes without human intervention or input to add visibility and efficiency to the deductions challenge. This grants you the freedom to divert your talent to other areas of your business that need attention and innovation while reducing manual labor workloads for your deduction management team.
Contact Us to Solve Your Deductions Challenges
At iNymbus we have the tools your business needs to streamline your process of deduction management and recuperate lost revenues due to invalid chargebacks.
Our solution eliminates the need for you and your team to consistently manage each and every single claim individually and to source all of the documents necessary to dispute them manually. Our bots automatically collect all the necessary data, centralize it in your DX portal, package it into claim disputes, and upload the claim packages to the correct retailer portals.
Onboarding of our solution is rapid, taking just 6-8 weeks on average and requiring minimal IT team support. Contact us to learn more about our paid pilot program and our simple implementation process today.
Deduction management has never been simpler.